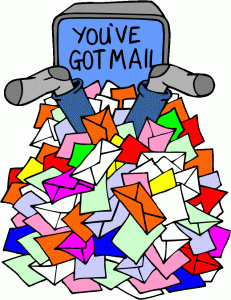 Let's start with a (rather damning) fact. Journalists copy and paste. Not all the time but often. So they want a press release to be written their way – simple and to the point. They are more likely to use yours if it is exactly what they want from a story. 
Here's another fact: Journalists don't like press releases. They don't like getting them and they don't like having to read them. But they need them. Here are the things journalists hate most about press releases.
1. When it doesn't suit them: Research the news outlet you're sending your release to. Research the journalist you are sending it to. Is it their beat? Does this outlet even cover what you're selling? Journalists get hundreds of emails a day. Don't be one of those that go directly into Trash.
2. When there's no news angle: Or if the news angle you have aimed for is not a news angle at all. Journalists can see through any effort to create news that isn't there. Likewise, a release that has been sent without any regard for the news of the day is a huge no-no. Nobody would write a glowing release on nuclear power the day of a nuclear disaster, right? You'd be surprised.
3. When they don't have a good headline: Headlines should be interesting and quirky. They should also be short enough for a journalist to use. Journalists will often use your headline on Twitter. The shorter and snappier the better.
4. Jargon, filler and fluff: Journalists hate jargon. And so do audiences. Steer clear. If you are using a quote, make sure it's something that someone would actually say in person. Likewise, a good journalist will always spot filler. They want facts and figures.
5. When it's badly written: Journalists are the original grammar Nazis. They ply their trade in language. Get your punctuation and spelling right. I've known journalists to bin press releases based solely on the standard of writing.
6. When there's not enough/too much there: Ensure your release covers the five essential questions – who, what, why, where and when? Also, ensure you answer the big question: why would people care about this? Back up your message with examples. Journalists won't read a long press release. Distill the essence of your story into three or four points and be concise.
7. When it's OTT: Keep away from high priority email notifications, all caps etc. Journalists know how important a press release is to the person who writes it. They don't care. Your message will be promptly deleted.
8. When you don't get to the point: A bad email subject line that doesn't draw the journalist in means your release will be ignored. Likewise, huge inbox-clogging attachments will drive a journalist to distraction. In fact, attachments in general are a problem. They won't be read.
9. When you call: Journalists are inundated with press releases. They will call you back if they are interested – simple as that. Only call a journalist you have established a relationship with. If you are calling, check you're not getting in touch on the day they go to press. Always be aware of deadlines.
10. When you don't answer:  Nothing annoys a journalist more than when you send a press release in and then are not available to talk or don't have a representative available for an interview. The same goes for information. Often a journalist needs more for a story. Make sure you have it to hand.